Hóll Stable is a family farm located in Paltamo. We offer icelandic horse treks of various lengths in most beautiful landscapes. We ride in the forest paths and roads by walk or tolt. Tolt is a special gait of icelandic horse, which is nice and smooth to ride. We can also gallop, depending on riders skills.
Icelandic horses have kind character and they are sure-footed, so also beginners can attend to the treks.
You will enjoy the Finnish nature and silence of the countryside in different seasons.
In the summertime we offer farm holidays and you can participate to work in the farm.
Contact
Hóll Stable
Tuula Korvajärvi
Kumpusentie 15
88300 Paltamo
www.holltalli.fi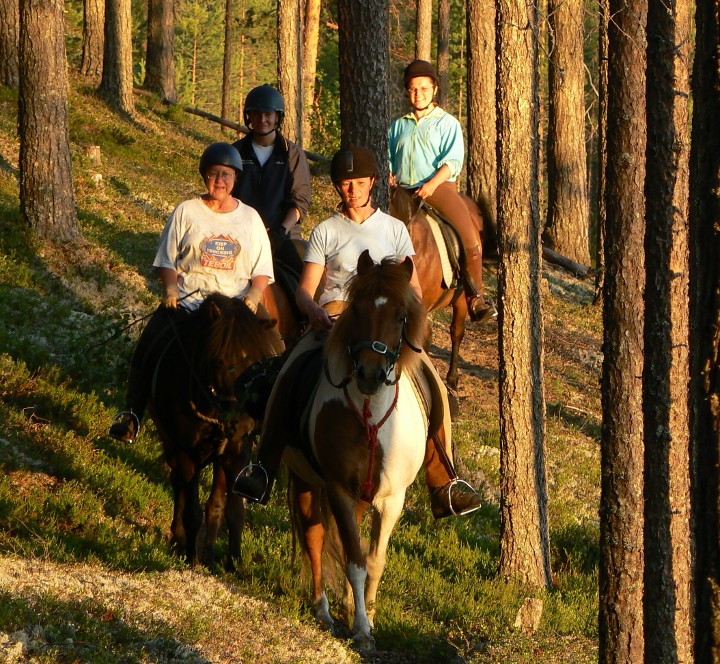 Products